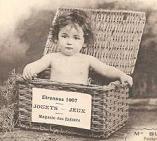 Nothing was invented !
If the translation in English is not understandable please send me an email with the sentence, I will correct. Thank you



"For those who think that the games are new, looking good in our granaries are huge surprises"
---
I am looking for any information on the topics covered in these pages and on objects that pass below. Feel free to contact me.







<--- click the postbox to prepare your mail

---